Perversion. Swelling oceans. This was a very short and wonderful trip with Likee.
Likee and I went to Macau for the day. We didn't have any plans once we arrived. We hopped on the ferry and went from there. Once we were in Macau a friendly guide offered to show us around for the day. We agreed on a price and off we went. Macau is small with not a whole lot to it. It is famous for gambling. It was simply an enjoyable day trip for us. They have a bungee jump from one of the tallest buildings in Macau. It was too windy that day so it was closed.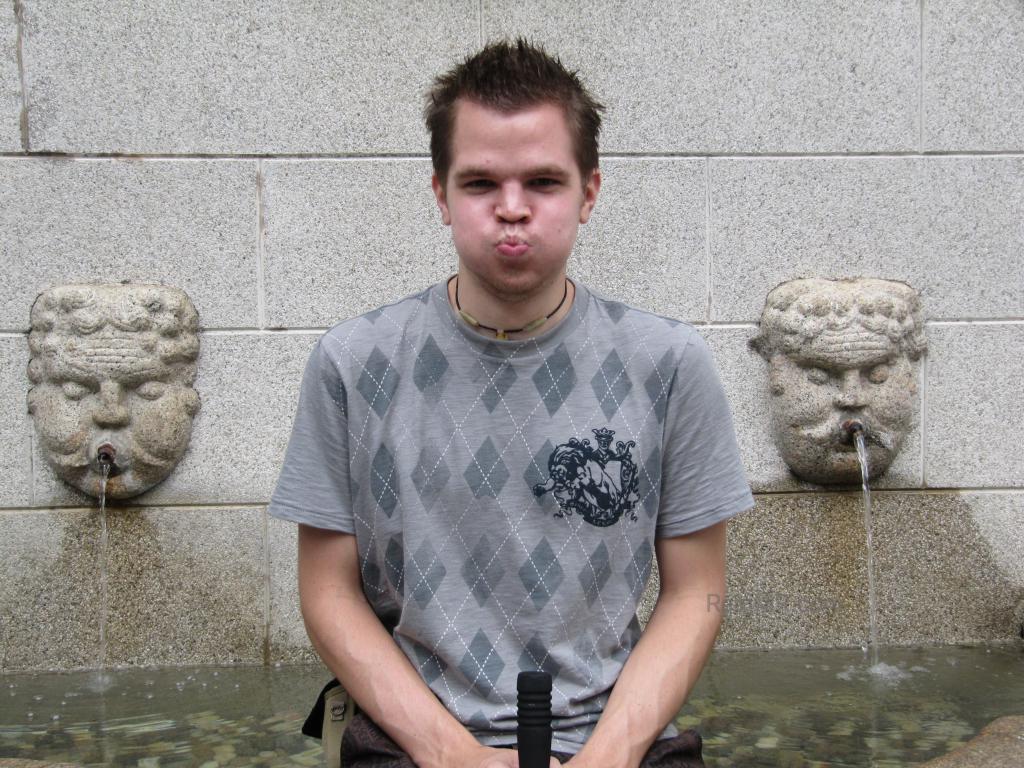 We were at this water fountain and I tried to blend in.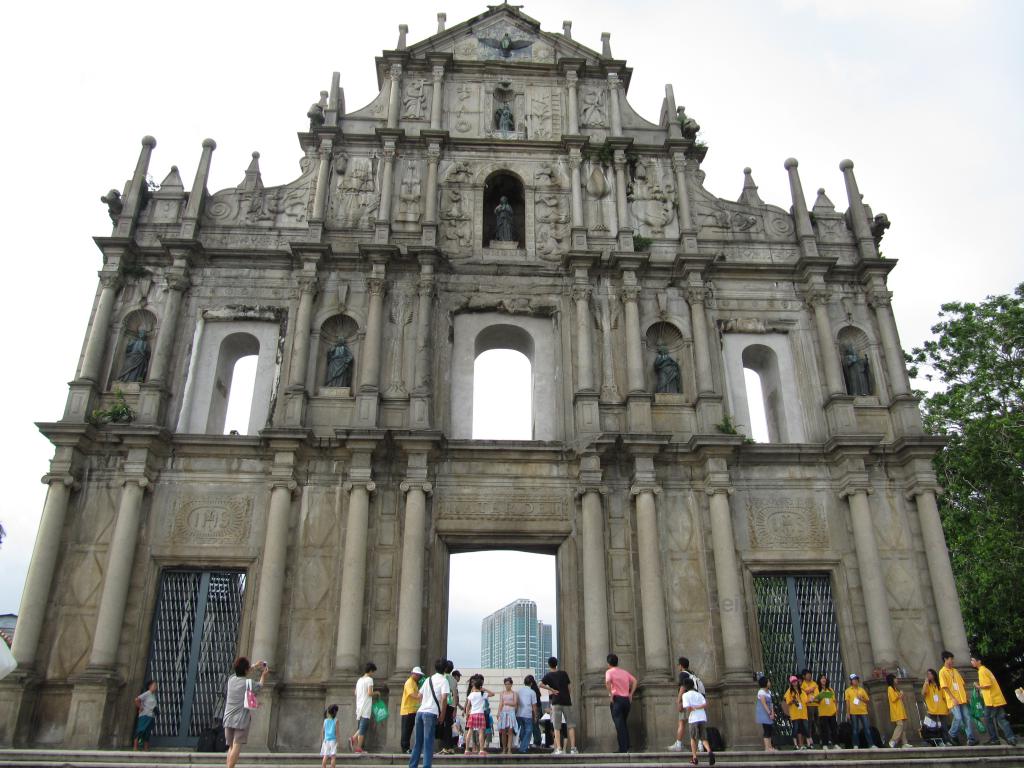 This church had been built and burned multiple times. This was all that remained after the last fire. I wondered if they thought it was something more than it was, such as: proof of divine intervention, a sign of being led astray, sin in the congregation, or something else. Clearly it was poorly built and a coincidence. Regardless, we saw it.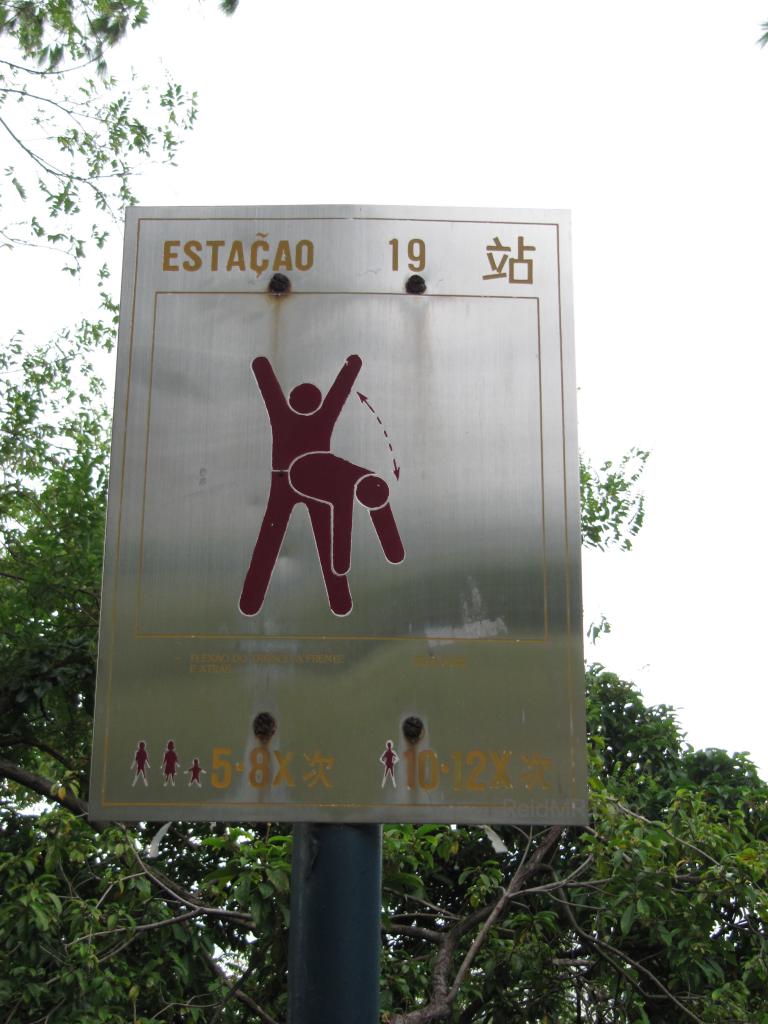 This sign was on a short walk. When I noticed it I wondered what form of exercise they advocated. I never found out.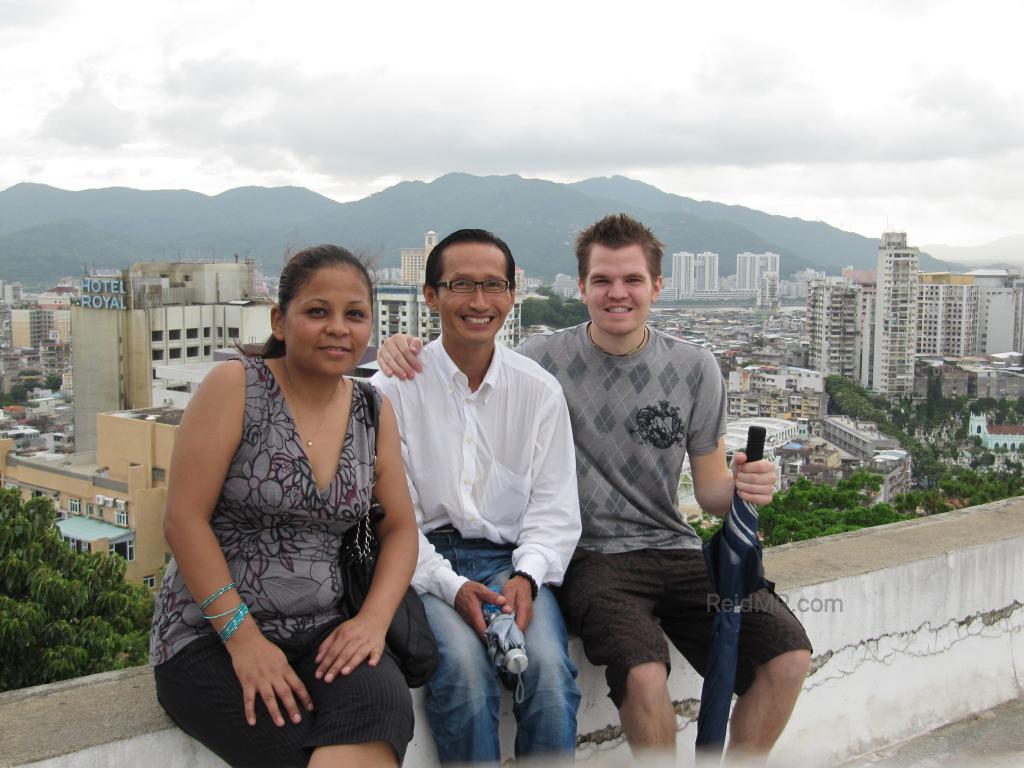 This is Likee, our tour guide, and myself. He was a friendly man.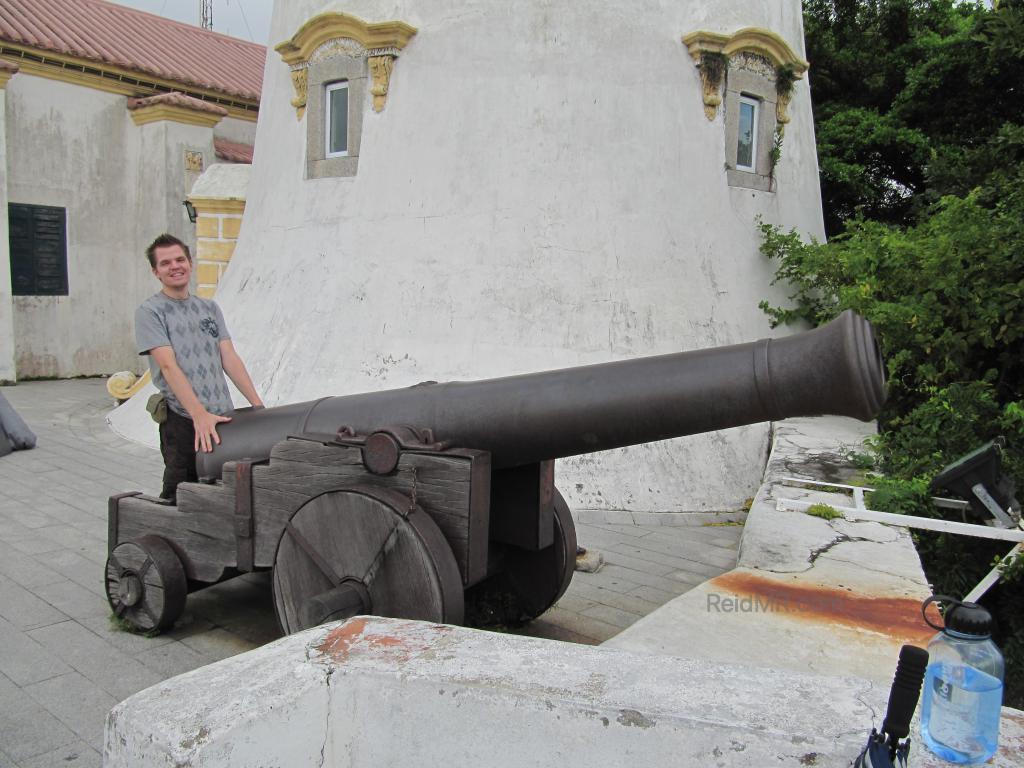 This was me goofing off with that big cannon. After that, the tour guide exclaimed that he could now understand why people think Americans are obsessed with sex. I am not obsessed! How dare he?

This was the ocean on the way back. Enough to make my stomach feel queasy. A typhoon was coming and stirred up these unusually large waves.
Happy Travels


I came from and returned to Hong Kong.