This was a short visit with ants and a conversation about a figurative candle being the most memorable for me.
If you want the abridged version, here is my highlight from this trip. A talk about a figurative candle.
In Georgetown Malaysia I went on a short local hike. People were friendly in the relatively clean and organized city. It would be another nice place to live. Secular people, Hindus, Buddhists, Muslims, and Christians mingled and coexisted peacefully on the buses and streets illustrating that most people are peaceful with extremists being an exception.
In Hat Yai Thailand a minibus ticket office promised they would drop me off at my hostel. When the driver arrived in the middle of Georgetown Malaysia he angrily hopped out and refused to go further. It took more than a half hour to find the hostel. I had to first tell people on the street I already made a reservation before they gave directions otherwise they would try shuttle me into their own accommodation.
I stayed a few days in Georgetown. Their bus system with a brand new fleet is great. It felt like they had community leaders who genuinely cared about the future of the city and were doing well implementing their visions.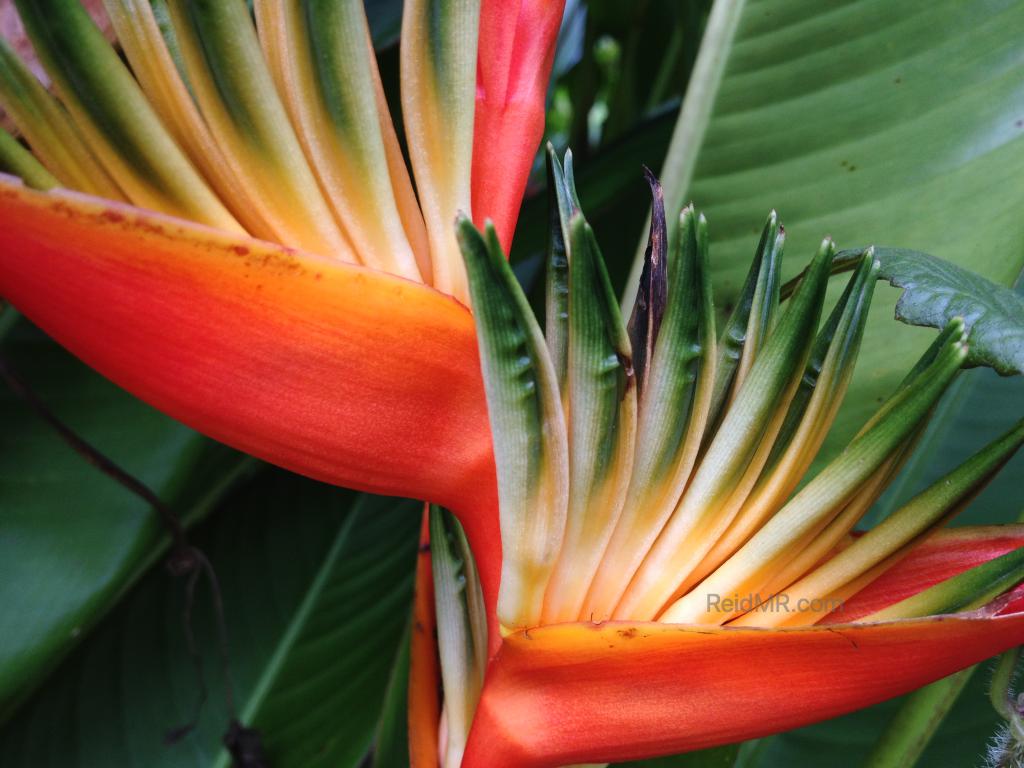 The Penang Hill tram affords a view of the city from the top and feels similar to the one in Hong Kong. A wilderness area at the peak had a nice wooded trail to relax in.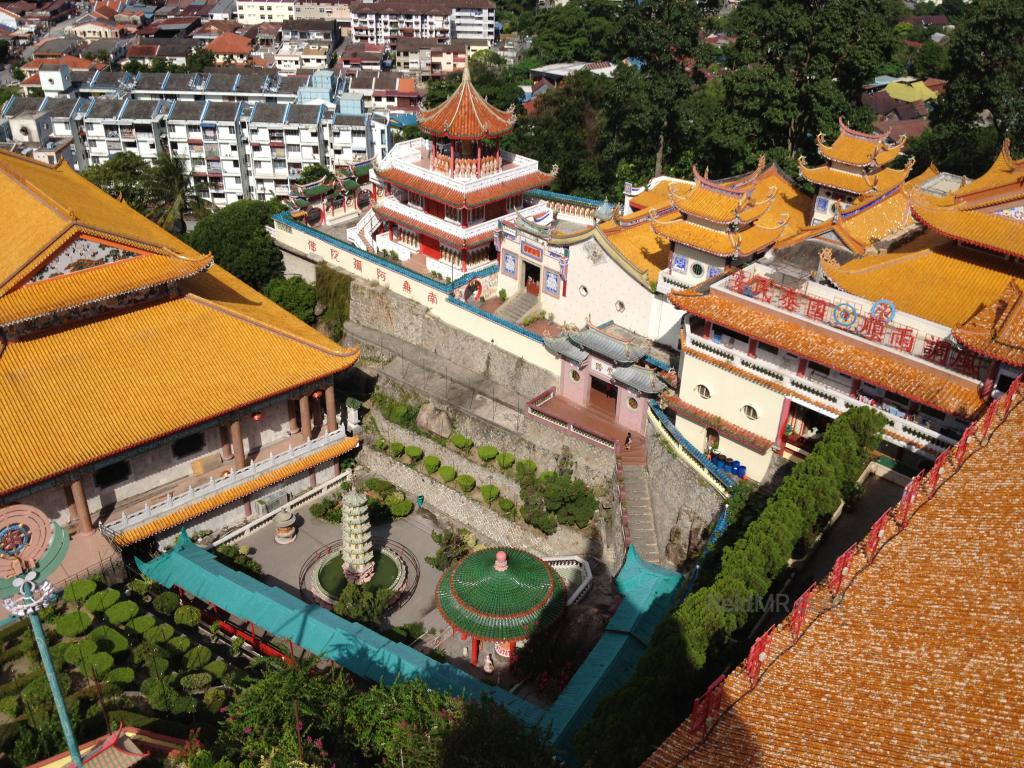 Kek Lok Si Temple contained an overcrowded pond of turtles. If people did not feed them all day they would be dead. Then again, maybe they wouldn't be there in the first place. A taller building allowed tourists inside to climb the long winding staircases for a wonderful view at the top.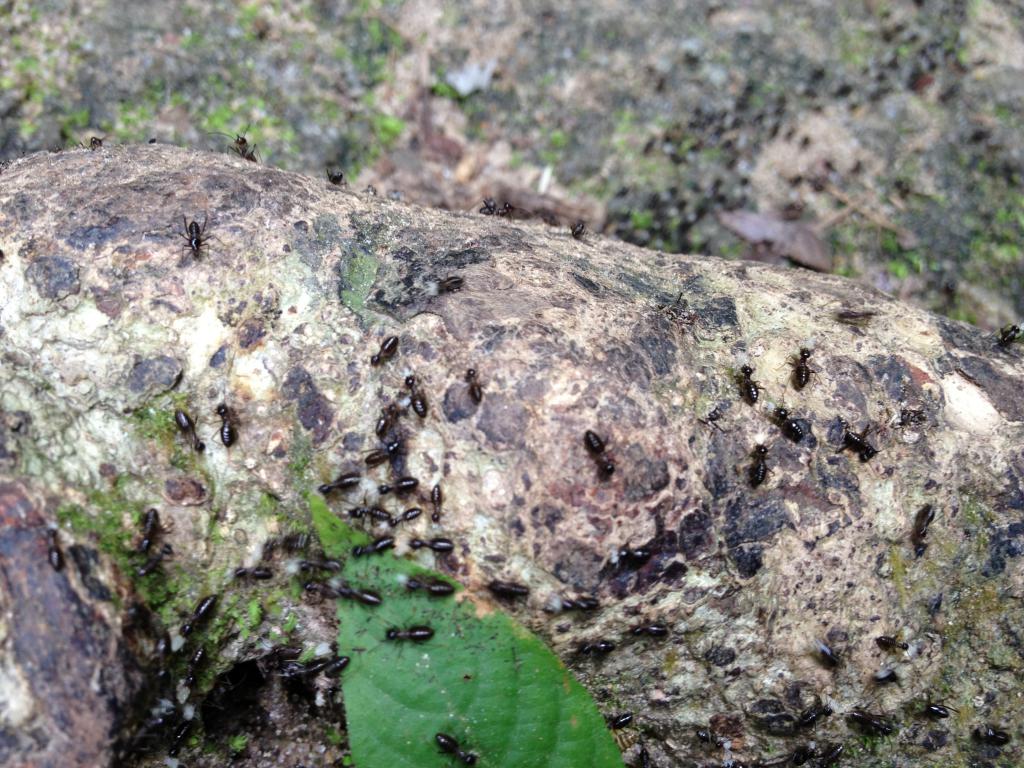 In the Muka Head National Park were thousands of ants feeding on something. Ants marching in one direction were empty jawed with the other ants carrying something. Monkeys in the park were probably like goats we had growing up. When I fed the goats they stood innocently and peacefully as I faced them. As soon as I turned around they would ram me from behind. After being rammed a couple times I learned to constantly glare at them. I closely watched the monkeys until they were far away. In the park was a guy who appeared to be on illicit drugs. He claimed he had been staying there a month getting trashed all the time. In hindsight I presume he worked for the locals to snare people buying drugs.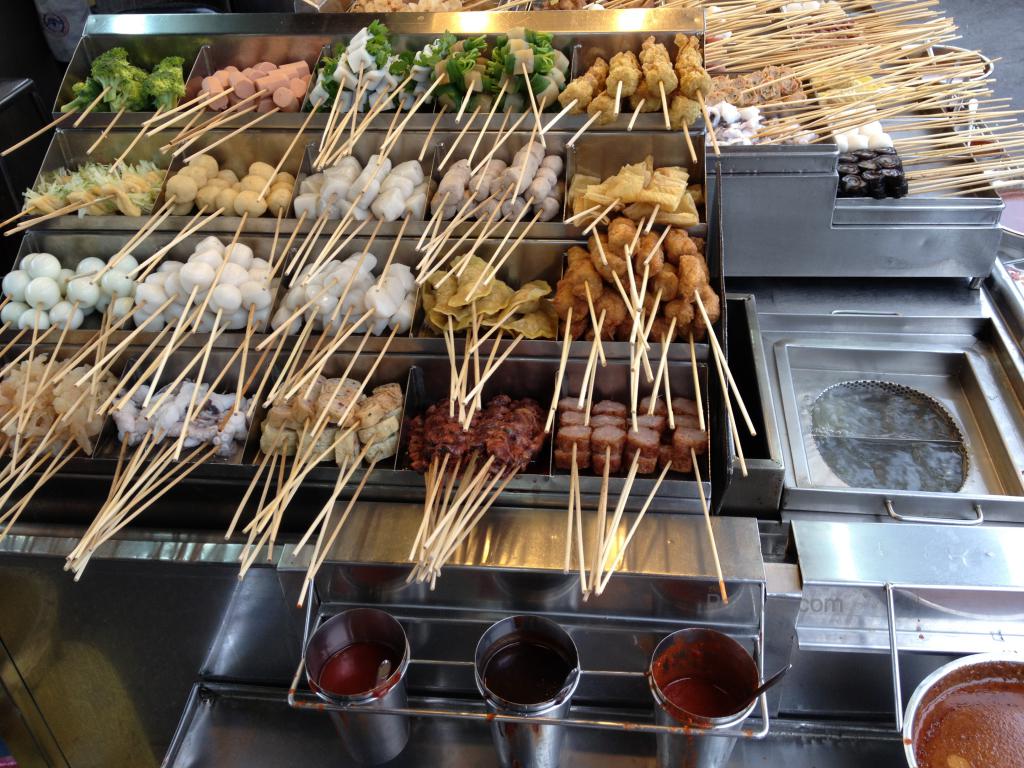 This food vendor was in an evening food market. The food stick was immersed in boiling water to be munched immediately after with provided sauces.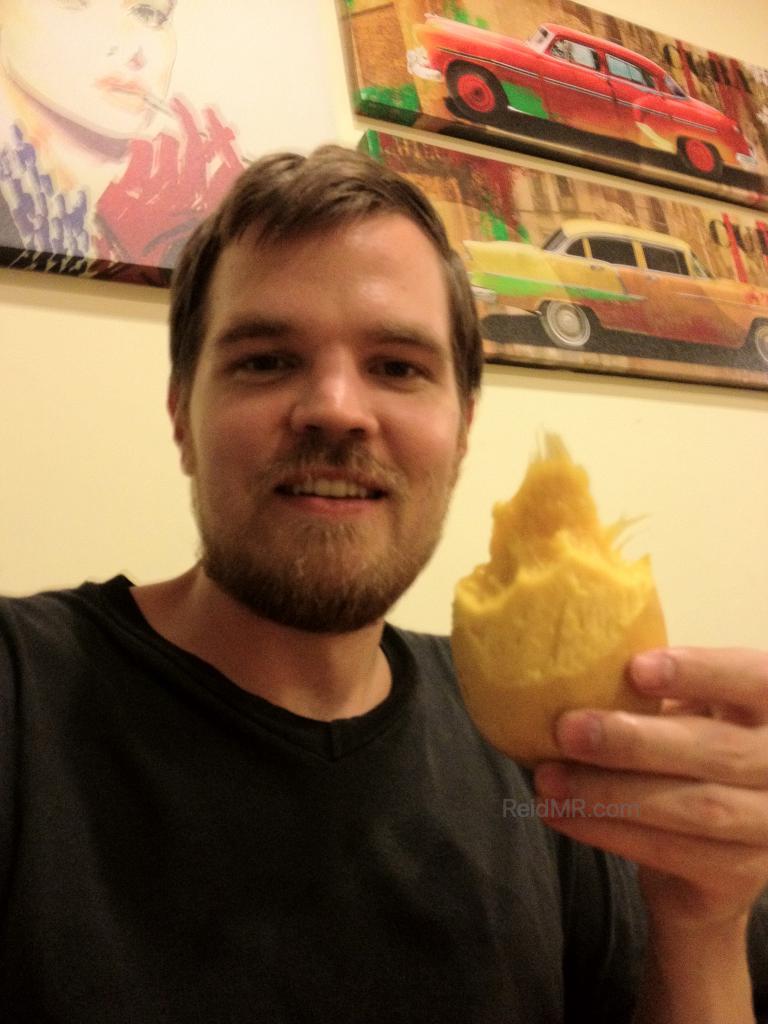 Kuala Lumpur offered more opportunity for relaxing. They sold amazing in season fruit. The mangos were full of flavor, juicy, and perfect. The Petronas Twin Towers have a nice park outside to wander through.
It was another nice stay and time to continue to Singapore. By this time I was happy about having my Australian Visa. Australia warns not to buy tickets until after the visa is confirmed. Mine were purchased well before. But everything worked out. Because of the countries I have traveled to, Australia required a chest x-ray before issuing a visa.
Highlight: A talk about a figurative candle.
On the train to Singapore a man in his seventies sat by me. We started talking and the conversation drifted to life and death. He mentioned his fear about his candle, as he said, running out. He felt he had lived a fulfilling life. He was thankful for his health, mobility, and that he could still see his children. He aged really well. It was enjoyable to openly talk about life and the inevitability of death. He was accepting and aware that he was closer to that end of the spectrum.
Happy Travels