Road trip. Immigration scare. Glass platform. Niagara Falls. NASA. Failed nude beach visit. These and more worked into this trip.
If you want the abridged version, here are some highlights from this trip. Meeting a Pentagon 9/11 survivor and visiting the Luray Caverns. Visiting NASA and later Miami Beach.


After returning to the States I stayed with my friends Pratish, Kripa, Samridh, Shiva, and Arbin. The school year finished so Shiva and Arbin were going to the East Coast for work. They were going to take the bus so I offered to take them and split the cost of the trip. It would cost about the same and would be much more enjoyable.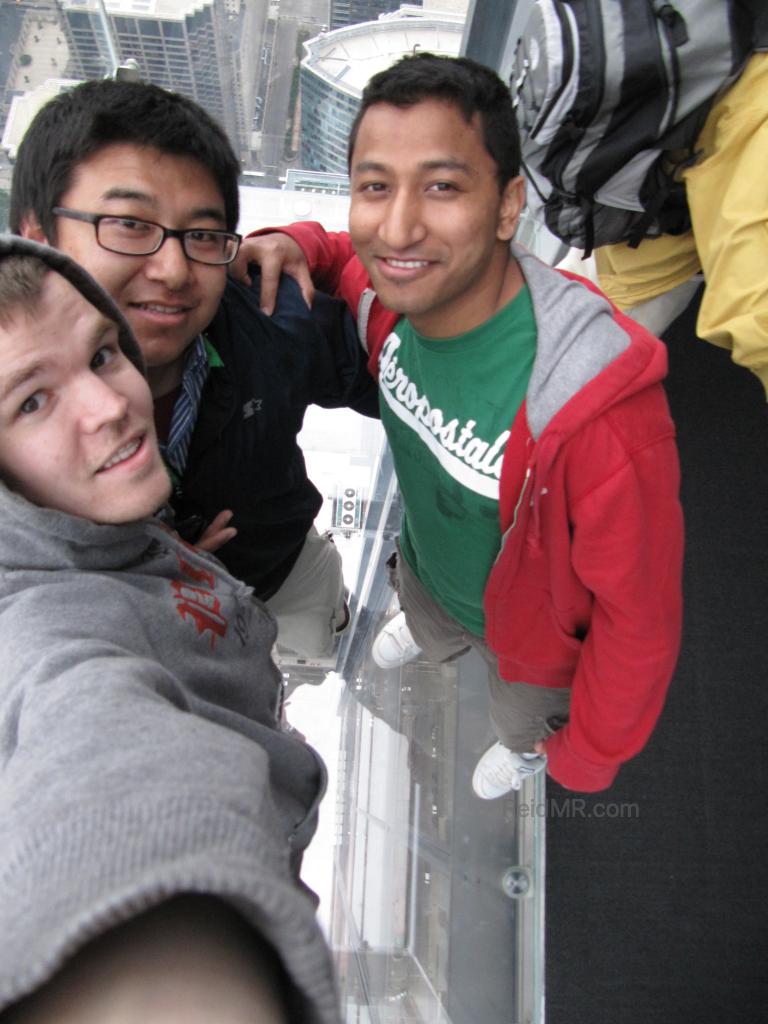 A day after finding out that they were going to the East Coast we were all on our way. One of the first obligatory stops is to see Chicago. The Willis Tower is the tallest building there. It has a sky deck and glass platforms hanging over the edge of the building. Of course we went up. We were all excited. We stepped out in a glass clear floored cube highlighting the straight drop to the pavement. Everyone was very cautious. Some people jumped once very timidly only to step quickly onto the normal floor.
We switched drivers to continue all day and night. We followed the GPS straight to the Canadian border. The quickest way to Niagara Falls happens to be through Canada. I was sleeping with Arbin driving. When we came to the border Arbin said we were arriving at Canada. I thought nothing of it and said to continue on. We paid the toll and were suddenly at the Canadian border control. Arbin and Shiva became very nervous. They were students and could have problems. On the Canadian side I woke from my fog. Indeed, we were in Canada without any passports or travel documentation. We had to explain what happened. It was early and slow at the border. One officer was upset filing official rejection paperwork. Shiva and Arbin became more nervous. They did not want their student status revoked resulting in deportation.
About a half hour later we received our rejection papers and were back at the US border. We had to re-explain what happened. They required us to go inside for more processing. They inspected my car and tossed about all of our belongings. Arbin and Shiva had all the clothing for a coastal summer that they went through. We sat on a bench waiting for the processing to finish. Meanwhile, for me, it was a bit funny. After all, I would be allowed in since I have US citizenship. I tried to crack jokes. Shiva and Arbin had none of it and stayed silent. My jokes were not funny to them. They wondered: what would happen if their student visa was revoked, if they would be deported, if their career plans would be upset, and what their parents and friends would do.
After 30 to 60 minutes the customs officer permitted us to leave. Driving away Shiva questioned if we should skip Niagara Falls and go straight to their destination. We couldn't let a setback deter us so agreed to continue on.
The lesson learned is to look at where the GPS is directing, slow down and read the signs, and ask questions before going further.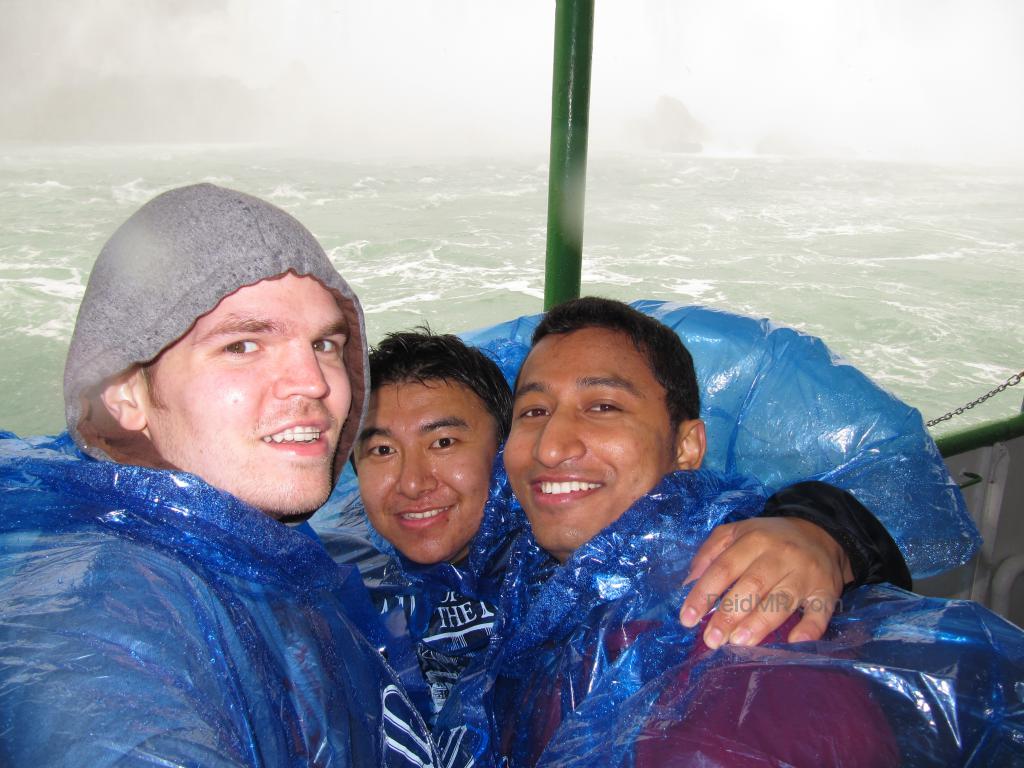 The next day we reached the falls. It was a refreshing stop, especially after being cramped in the car for so long. We admired them and took the Maid of the Mist right up to the falls. The water sprayed all over us. It was a great ride watching the power of the water rush down and throw the mist on us. The roar was thunderous.
We arrived in New York City at night to a traffic jam. Manhattan gave a glimpse of Time Square and other famous sights. That night we experienced the New York brusqueness. I was blown off by locals when asking where we could park. By that time we were tired so parked on the street and slept hoping we would not be ticketed.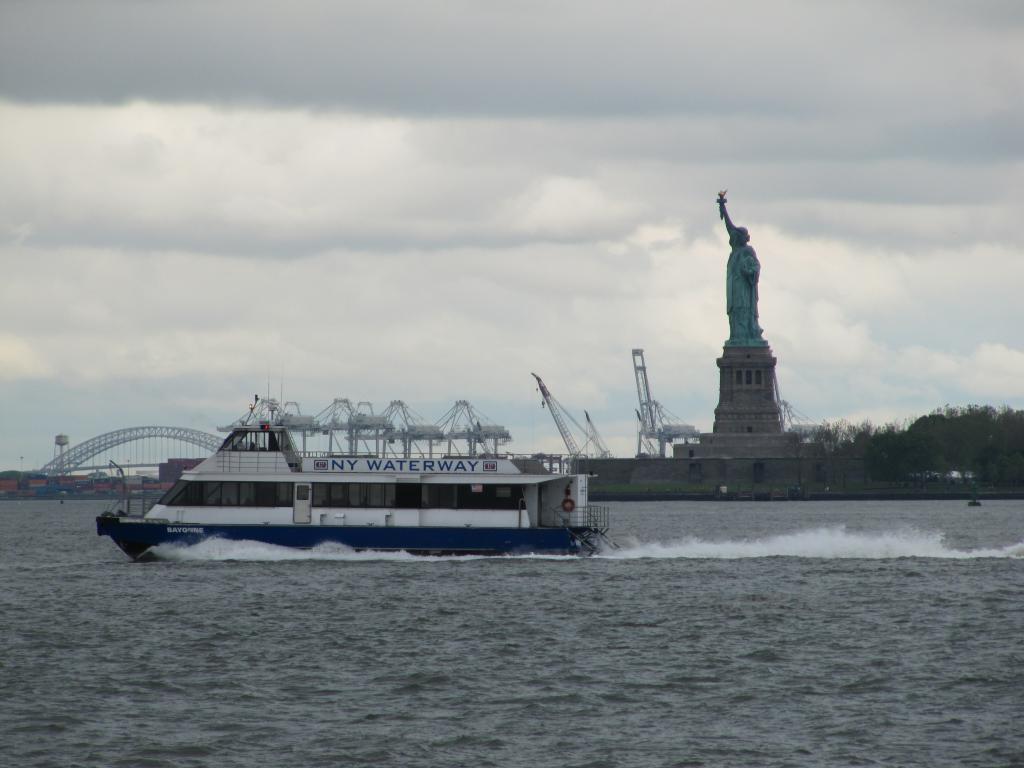 The next day we drove around New York for a general feel of it. We were shown New York manners again. I wanted to park on a street and asked an officer if it was okay. She only pointed to a sign. Parking signs are unclear and written to maximize tickets. After the officer refused to say if it was okay to park we left. We caught a glimpse of the Statute of Liberty, this time, by parking in a private lot for a few minutes.
It was on to Ocean City. This was where Arbin and Shiva would work for the summer. They put in 60-80 hour workweeks. Mind boggling since I have never had to do that. Kudos to them. I stayed a few days in Ocean City and continued by myself.
I decided to visit a friend near Washington DC. I had not told her I returned so surprised her when I went to where she was staying. She was shocked to see me. I spent a few days in DC for an intro to the main sights like the White House.
Highlight: Meeting a Pentagon 9/11 survivor and visiting the Luray Caverns.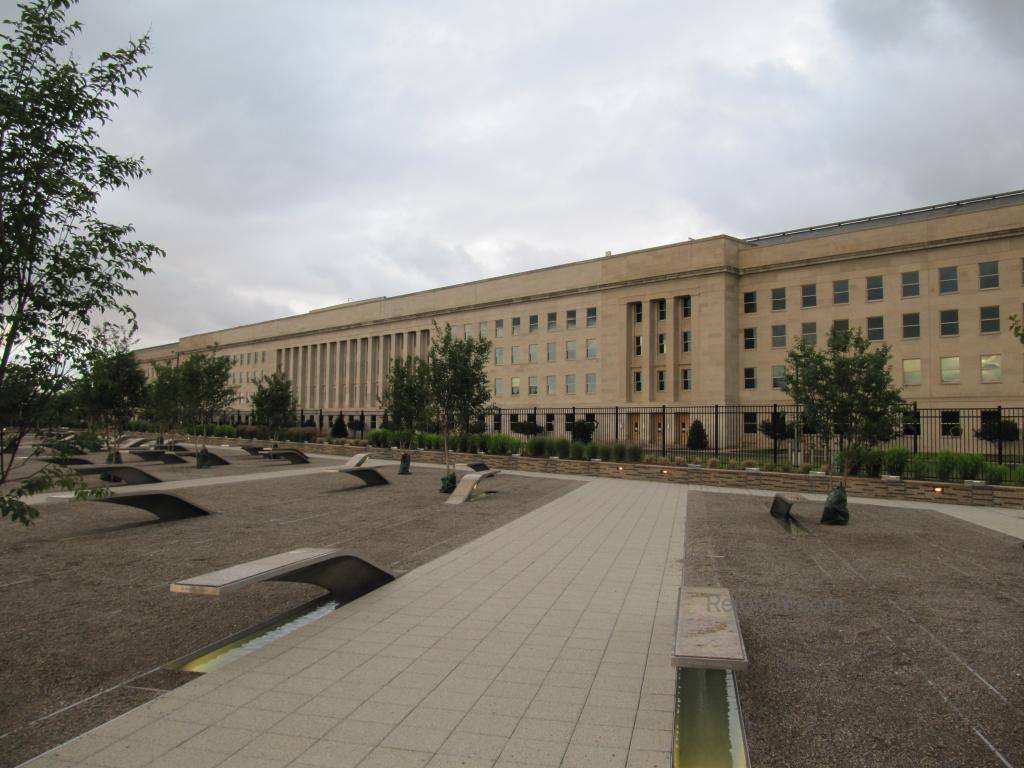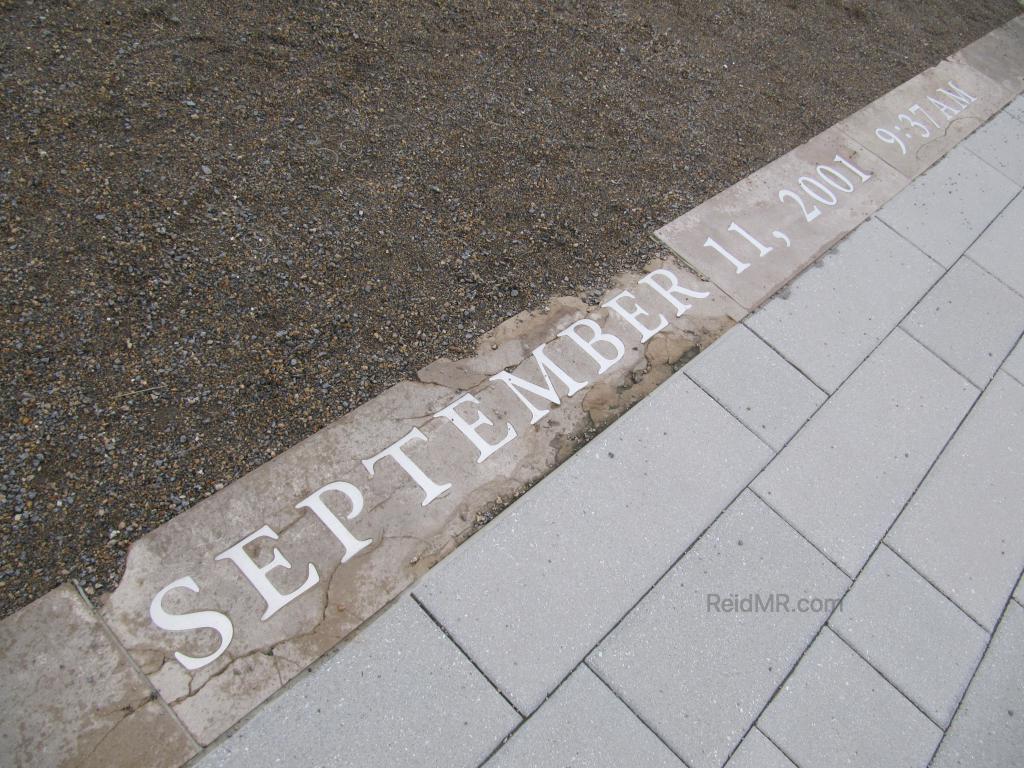 When visiting the Pentagon I met an attack survivor. He showed and explained what happened. He was on the opposite side of the building but knew some of the people who died. The benches represent airplane wings and have names on the ends of the benches. If we could read the name and see the Pentagon, the person died in the Pentagon. If we could read the name and see the sky, the person died on the airplane. He pointed out the smoke on the building and the obvious line showing the old and new construction. At the entrance of the memorial is an inscription using actual stones that were part of the rubble.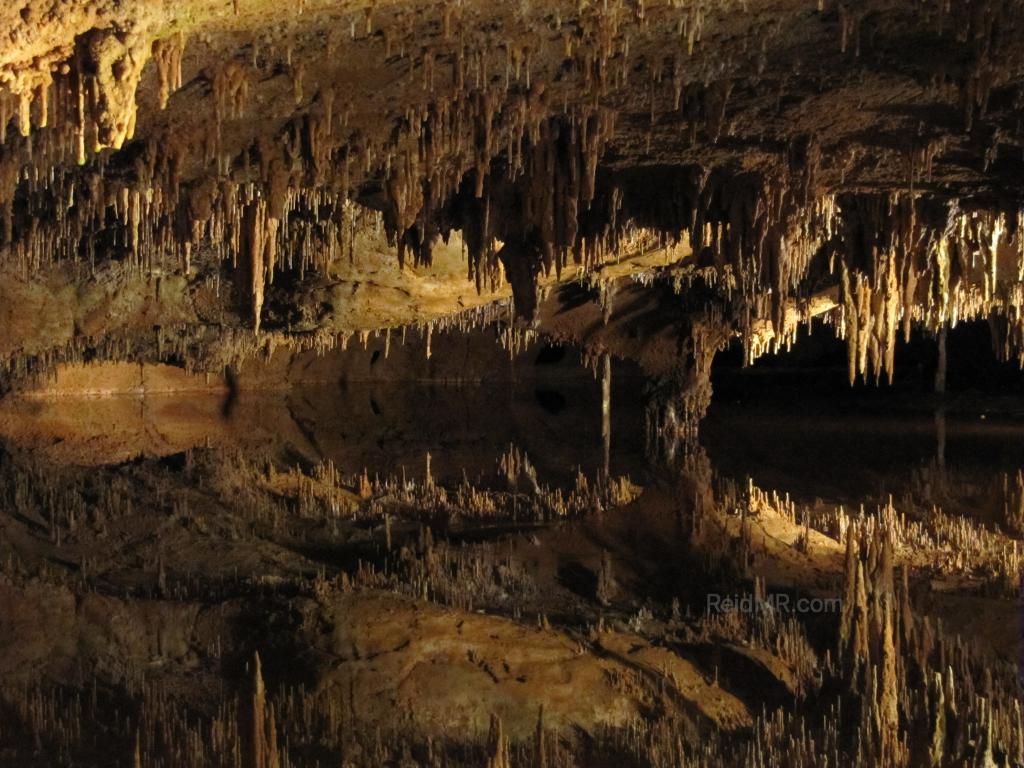 I decided at this point to go all the way to Key West Florida. I drove to the wonderful Luray Caverns and through the Shenandoah Mountains. It was fascinating to see the caves and natural formations and learn how scientists date certain things. In this instance they measured the age of formations based on size. The stable temperatures and predictable formation growth allowed them to make accurate measurements. Many formations were millions of years old. There was also a neat reflecting pool that was motionless because of the still air. Another formation resembled bacon.
If you are reading the abridged version, you may skip to the next highlight.
Further south I visited three cities that form the historic triangle: Jamestown, Williamsburg, and Yorktown. Many old buildings are set up to resemble characteristics from times past. Actors helped give it an authentic feeling. I slept in the triangle's parking lot only to be woken up by security early in the morning. He had me leave to sleep elsewhere. What a waste of parking lot. It was huge and completely empty.
Where the Wright brothers worked on the first successful powered flight was another awesome stop.
Highlight: Visiting NASA and later Miami Beach.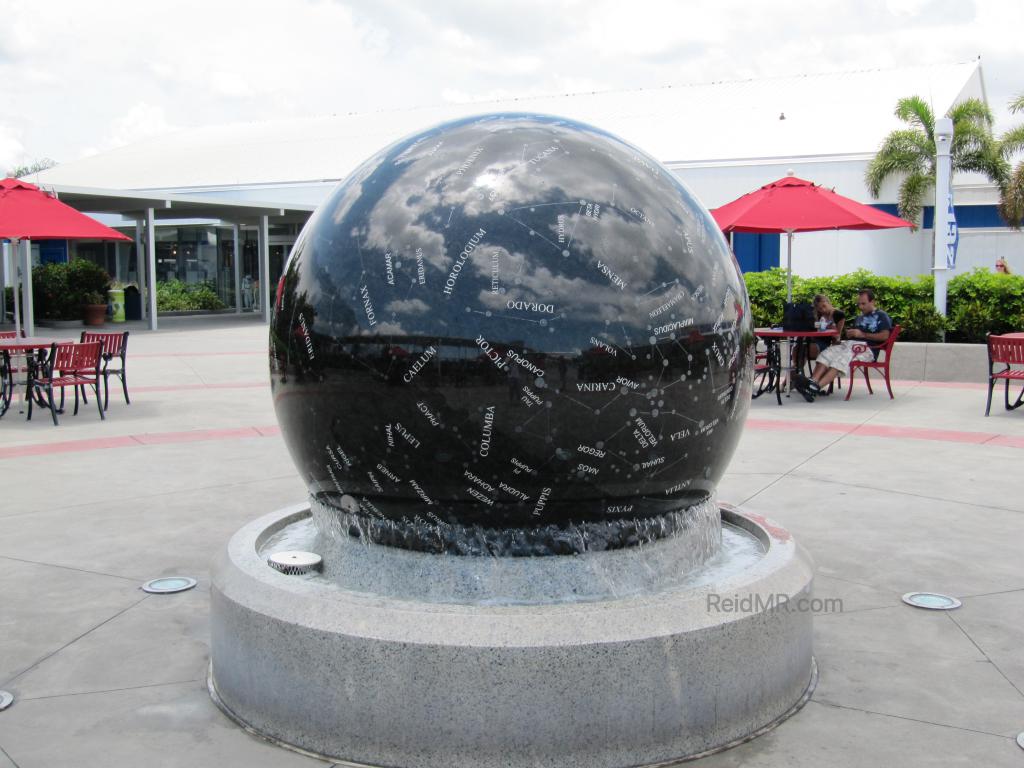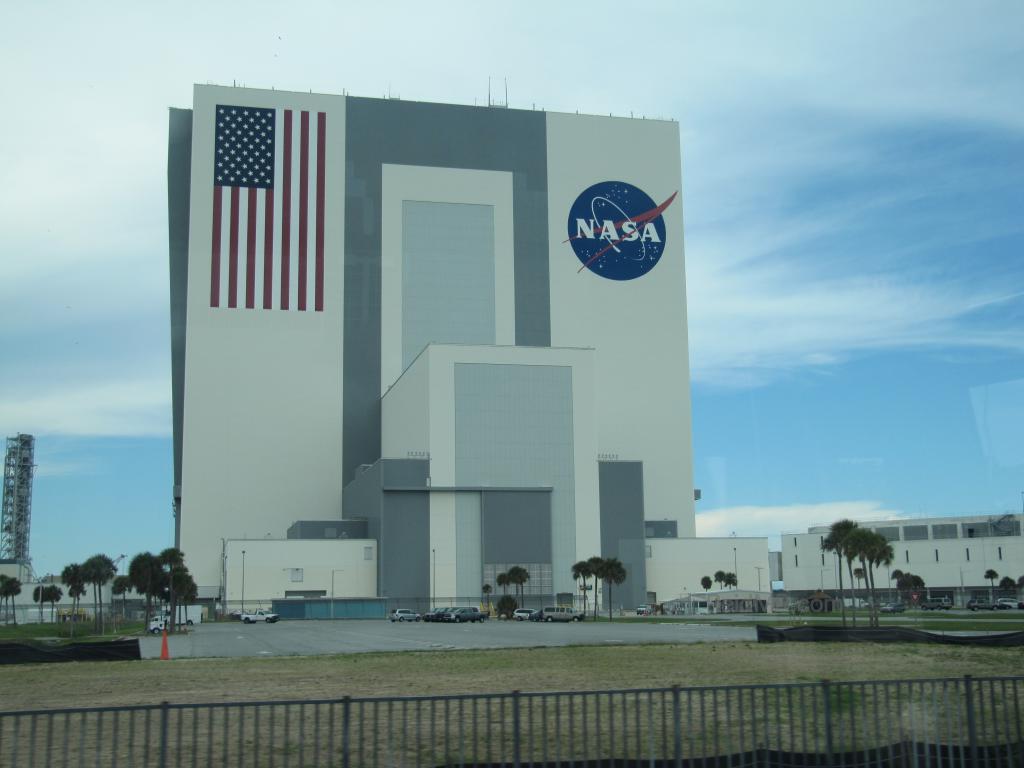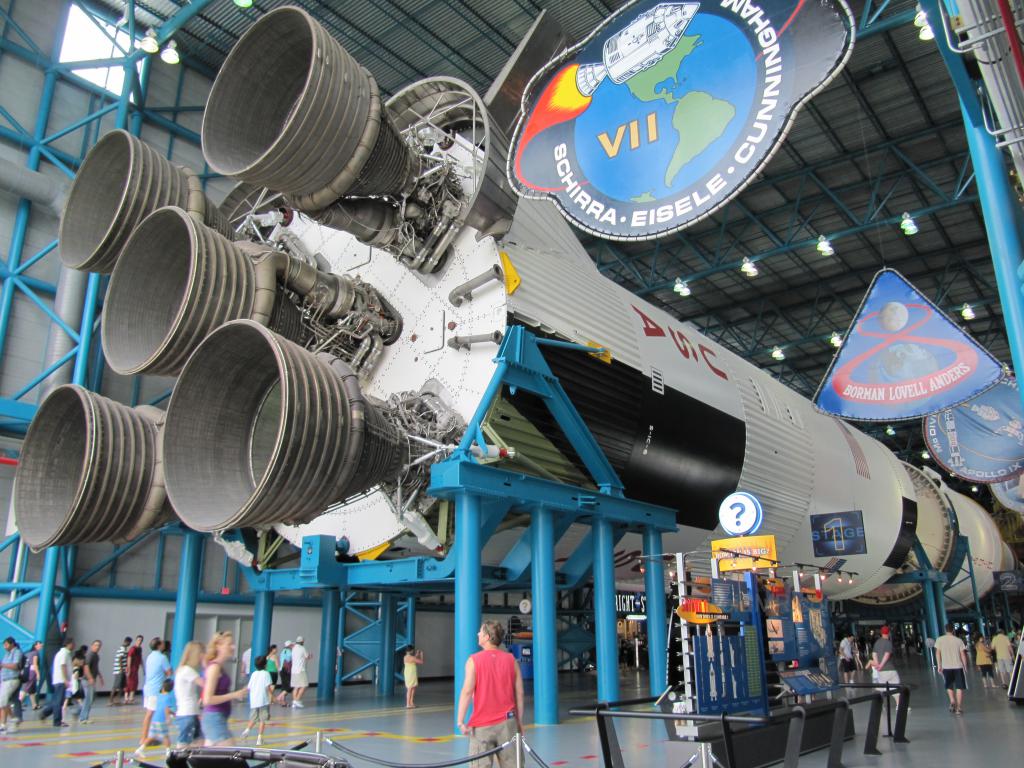 It was fascinating to spend the day at the NASA Space Station. We went in the mission control room used for the first moon landing. Outside they had a real space shuttle on display. We could see the work they were doing for the International Space Station. A massive granite ball was suspended on a film of water such that I was able to slowly but surely change the rotation of it. It was awesome to see the facilities that support the space operations. They showed us the buildings they use to build the shuttles. On the way back I visited NASA again and attended a talk by an actual astronaut.
In Miami Florida I swam at the beach and walked around. On the main strip people sat by expensive cars. I asked one owner what he did and how he afforded it. He was a musician from Europe recording a music video and rented the car for the weekend. Whenever I see someone driving an expensive car I think of that man. For all I know it is simply rented or they are still making payments on it. Not everyone who drives an expensive car is rich.
If you are reading the abridged version, you may skip to the end.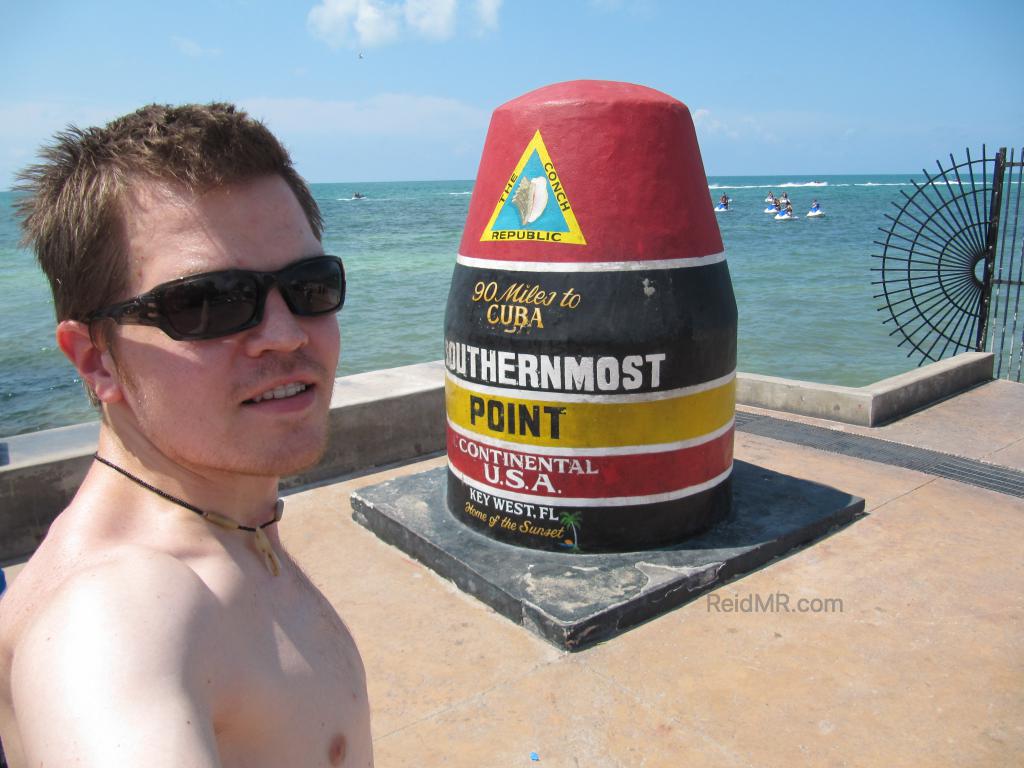 It was summertime and my car does not have air conditioning. It was becoming hotter and hotter the further south I drove. When I arrived in Key West Florida I was really sweating. I stayed for a day and checked out the 90 miles from Cuba and southernmost point of the continental United States marker. It is interesting because the governments of the States and Cuba have a very strained relationship. I did not know they were that close. It was too hot to stay so I started my return journey.
In Miami I wanted to visit Haulover Beach. I heard it is a nude beach and wanted have my first public and acceptable exhibitionist experience. It was Memorial Day so the traffic was extremely backed up. When I arrived hours later it was already closing. I had to postpone public nudity for another time. They have high shrubs to block the view of the beach from the road.
It was off to continue my journey back to Minnesota. This time I basically drove right back sleeping in highway rest stops.