A fondness for DC was cemented by: the exotic fruity house, nudity, an Amazing Race audition, laughter, and friends.
I stayed in Washington DC for a year where I worked at Apple and explored the area. I lived here and made the most of it. I stayed with Chuck most of the time, a fabulous and generous individual.
If you want the abridged version, here are some highlights from this trip. Jokes, trust, and dentists. Visiting typical tourist places with my mom. Making a strong enough connection to cry with someone for the first time when parting.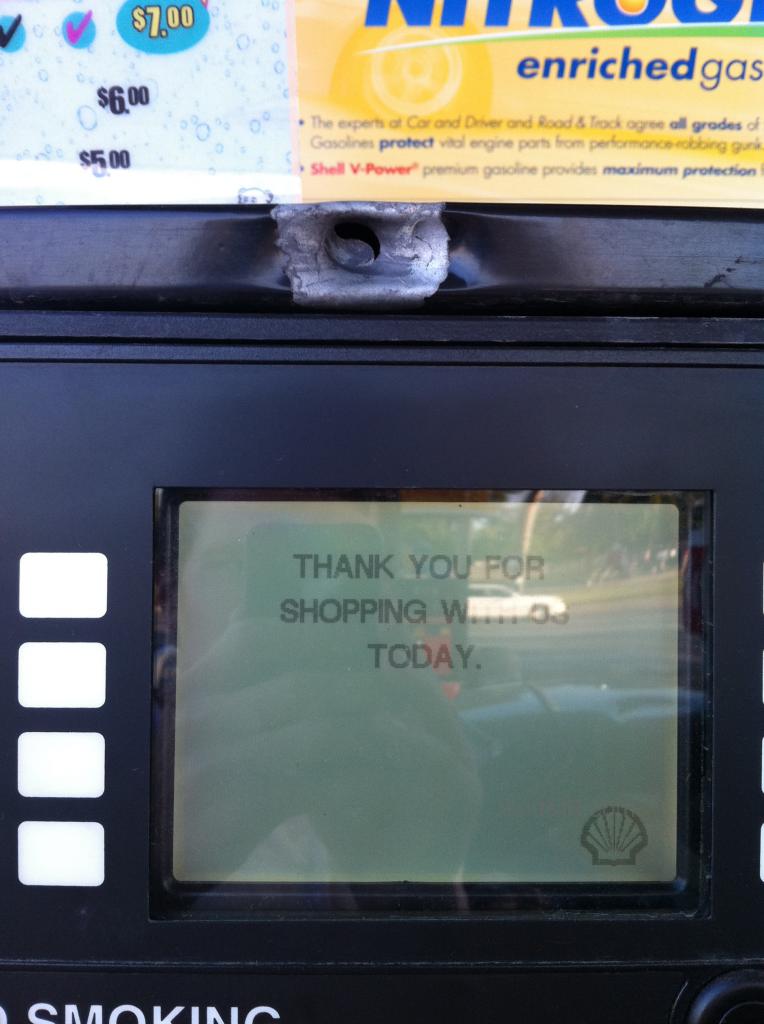 On the way to DC I was greeted by this in Columbus Ohio. My sense of awareness was extremely heightened and I noticed everything. I was very uneasy eating at the McDonald's across the street.
I filled my first week visiting managers at local Apple stores. After applying online I gave applications in person. At a store near DC the manager gave an interview on the spot and invited me to a second one the next day. I was hired a couple days later. They put us through a two week training program before we helped customers. The lead manager promised his support and authorization for an Apple Store Leader Program. In the meantime I would be a Specialist (sales person) and learn as much as I could. I took a pay cut to 12.50 USD an hour as compared to my previous management internship with Walgreen's at 14.25 an hour. But that was okay, the economy changed and I would work with what I had. With the change of location and greatly increased cost of living, 12.50 is only enough to barely scrape by. When working for Walgreens my cost of living was such that it afforded me to save and have enough for spending. This was different working for Apple. For future jobs I will find out what is actually fair and negotiate before accepting a position.
Meanwhile I searched for a place to stay. I initially stayed with Prat's aunt and uncle. I found a room in a house full of exotic fruits. It was a lively and grand time. My rent of 600 USD a month was the highest paid to date. In St. Cloud it was 600 a month for an entire apartment, 200 for each person. In DC I made new friends, most notably Chuck and Kirk. Other friends I knew lived in the area including Sumedh, Prat, and later Lexa.
Chuck and I frequently chatted about anything on our mind. We were really open with each other and found hot spots to push. I pushed his more than he pushed mine. Chuck made great dinners on the holidays or for fun. We frequently ate out together. One of our favorite places was Huong Viet, a delicious Vietnamese restaurant.
Other times we barbecued at home. I frequently explored DC. The Washington Monument affords a wonderful view of the city including the White House, Lincoln Memorial, and Capitol Building. On an elevator ride down they explained how financial difficulties building it led to states sending inscribed blocks. It was interesting to see everything and cool for it to become normal to drive past the White House. I felt at home in the governmental heart of the States. The reality that Washington DC is a target of terrorist attacks nagged at the back of my mind. Regardless, it was exciting to see what I previously only saw on TV or in history books. When I first arrived I mistook the Capitol Building for the White House. The following photo is the White House and a photo from the Jefferson Memorial.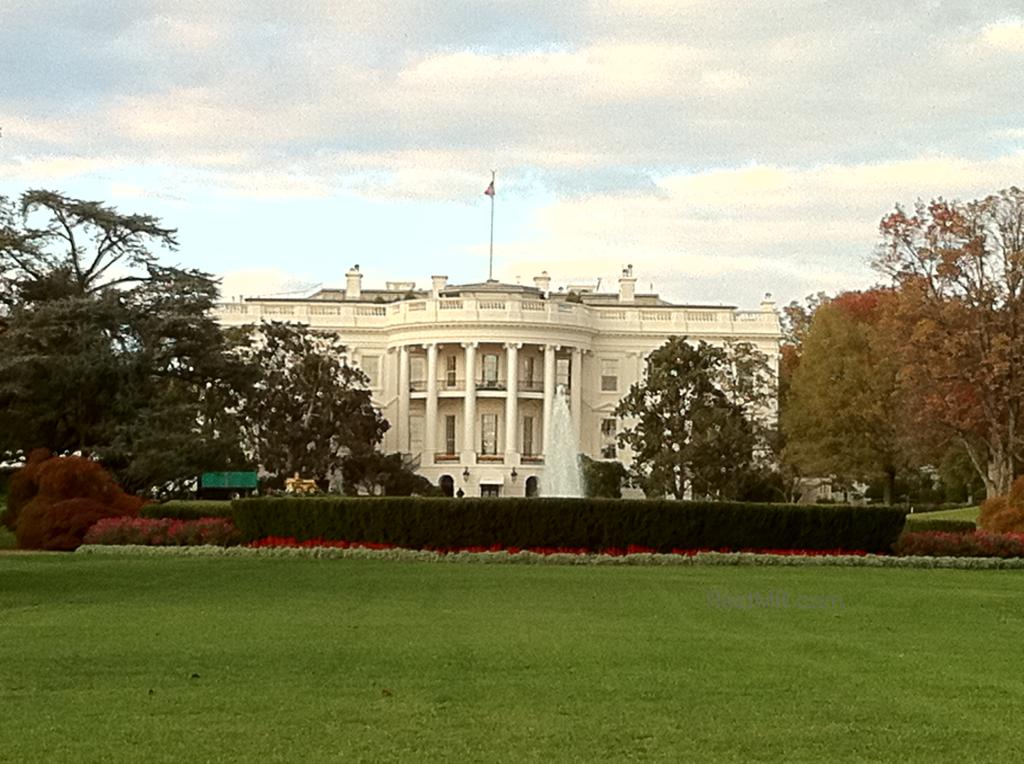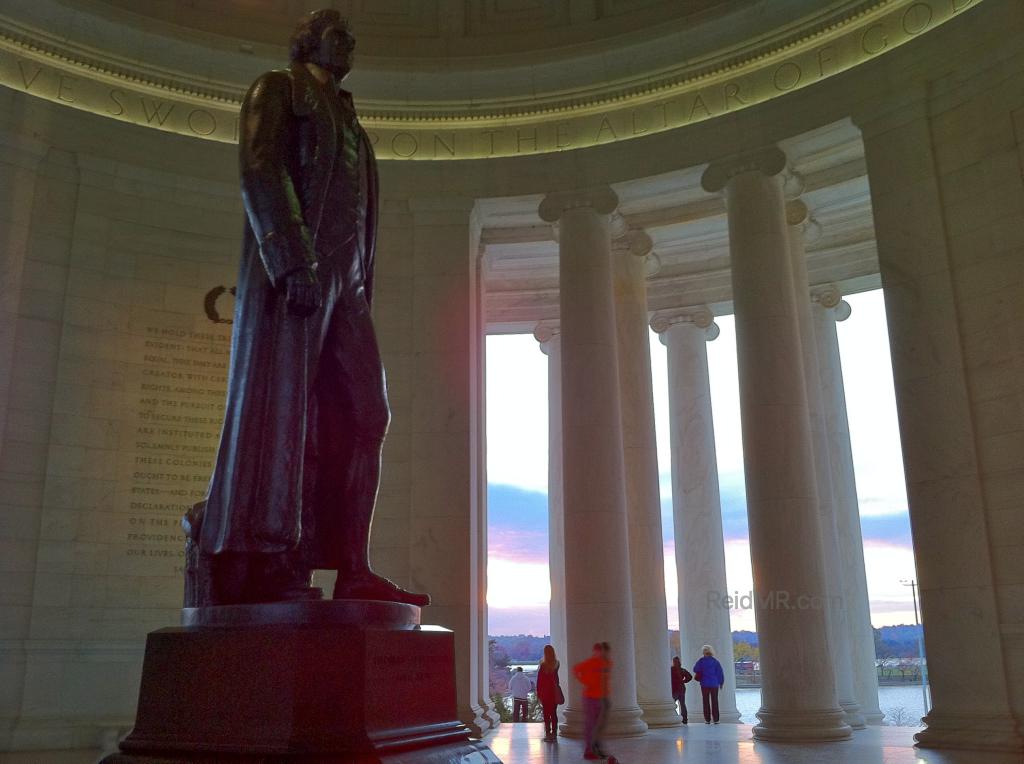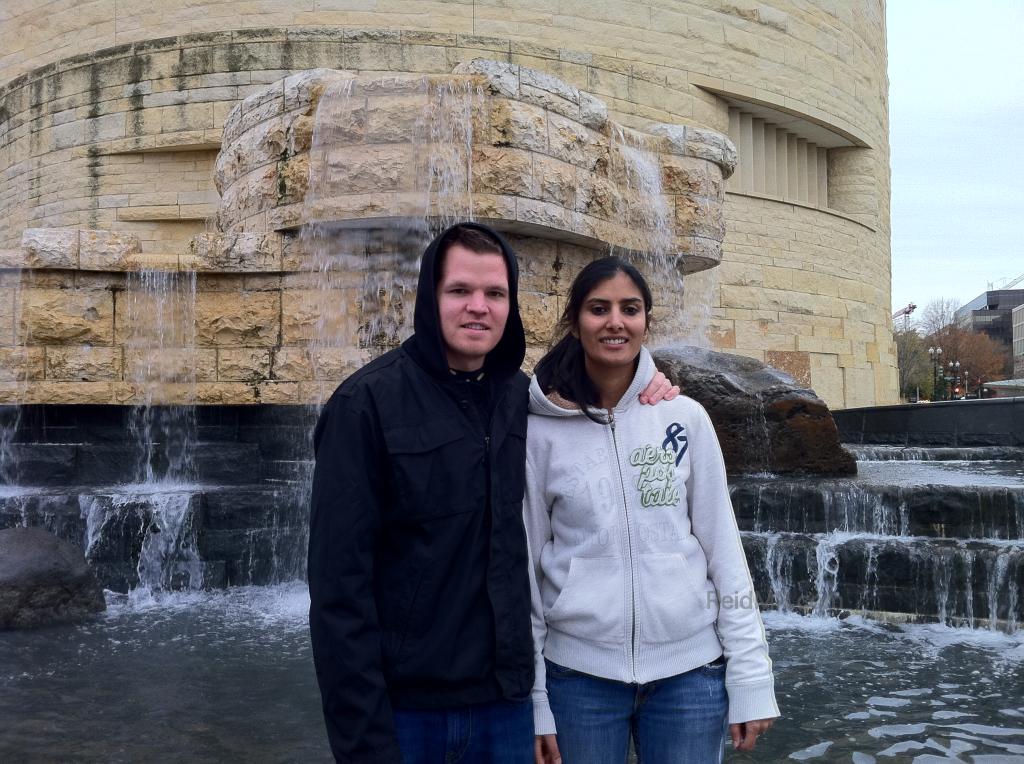 Prat and I visited the National Museum of the American Indian for Thanksgiving.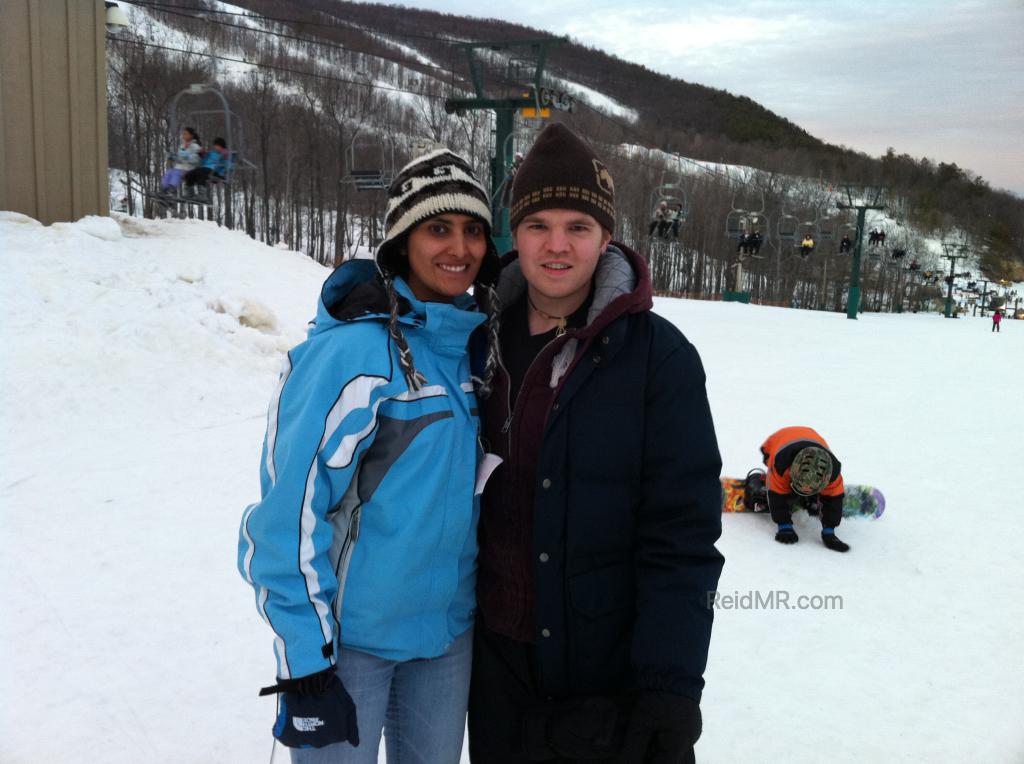 We enjoyed a day at the slopes of Whitetail in Mercersburg. By the end of the day we were tired and ready to rest.
Kirk and I auditioned for the Amazing Race. It was fascinating to see that process. We stayed in a hotel the previous night where I thought it would be funny to walk out of the shower baring all. He is openly gay, flirty, and freely shares his sexual fantasies. This stunned him. He is talkative but was speechless then. He did not if he should look at me or somewhere else in the room.
For the audition process we waited in line for numbers and until they were called. It took a full day. Wealthy people on a short schedule paid hundreds of dollars for earlier numbers. The audition room was filled with crew filming auditions at multiple stations. We had our two minutes after which the camera person congratulated us on a job well done. We never heard back from the Amazing Race. The audition experience on its own was amazing.
Highlight: Jokes, trust, and dentists.
In early 2011 our housemates friend visited. He looks like the stereotypical cartoonized western version of the Jesus character. He has long hair, a beard, and wears simple clothing. We call him Jesus. He discussed the superstition called astrology with Marco. They both fully believe in it. Jesus asked Marco why two astrological groups reportedly clash. Marco simply answered, "Because of the moon." Jesus looked like that simple answer was sufficient for a complete understanding. He looked fully satisfied. The interaction set me into a laughing fit. I laughed for minutes AT them, certainly not WITH them. This set them laughing AT me. Marco felt awkward as we all laughed in front of our guest. Tears streamed down my face. Every time I looked at them I laughed harder. Marco tried to stop me to prevent offense to Jesus, but if he was offended, it was already done. It was the hardest I EVER remember laughing.
Today, the thief George Razvan Dragomir born 29 April 1992 stole my 15 inch MacBook Pro. We called the police. George stayed with us for a month, but as he was not working out, Chuck evicted him. Shortly after being kicked out he returned to "get some stuff". His real intention was to steal my computer. It took months for the case to proceed through the system. In the end he plead guilty, his charges were dropped from a felony to a misdemeanor, and he was ordered to repay the amount of a new computer, 2255.40 USD. At the end of 2013 he has still not paid anything and a warrant is out for his arrest. I realized after the fact that he presumably stole everything, including his new clothing and two computers in his possession. He was perpetually broke. When he first moved in he possessed a 13 inch MacBook Pro which he claimed he forgot the password to. He said he did not need the information so I helped him erase the computer. I thought nothing of it at the time. It is obvious now why he did not need it. He claimed he worked at clothing stores and could get a discount for us. He presumably would have stolen them for us.
For the first week I was really upset about the theft. Soon the realization sunk in that I had to replace it. I accepted the loss and moved on. It still bothered me, but was not as upsetting. My brother Troy lent me his old computer. At first having something stolen is really upsetting. Then I move on. I lost information before so had current backups stored separately. He did not steal the backups so I had basically everything. A previous loss of information bothers me more than the loss of hardware. I learned to be aware of warning signs, to use my own room lock and key in shared accommodation, and ensure valuables are secured, especially when someone new comes. The warning signs were obvious in hindsight, he possessed multiple computers, he did not need the data, he always had new clothes but seldom worked, and he took a power adapter of mine.
I went for a dental check up. The last one my mom arranged. I had to learn how to find a trustworthy dentist.
The first dentist I went to, Namrata Kaur of Nova Family Dentistry, is a terrible dentist. At the check up she recommended a deep tissue cleaning but changed her mind when I asked if insurance would cover it. She had me get an unnecessary but profitable x-ray in addition to the normal x-rays. She claimed I had two cavities. This surprised me since I brush and floss twice a day and rinse my mouth after eating. My last cavity was when I had my baby teeth. I asked to see the x-ray and she was very hesitant to show me. When I insisted, she pointed at the x-ray in a very general non-specific manner. I could not see anything. She said I just had to trust her. She sent an estimate for the "cavities" and said I should come back for a check up in three months. Again, my insurance covers that, but I always heard one to two times a year, not four.
I asked for a copy of my x-rays and visited a second dentist after first researching and going to the office in person. Robert DiValentin was very professional and courteous. When he looked at my teeth and x-rays he told me the only thing he saw was an unusual but natural enamel formation. There were no cavities. He recommended that I continue taking care of my teeth and have my wisdom teeth removed. Robert also said that two times a year is enough to visit dentists. He recommended I see an oral surgeon, Joseph Devylder, who was another professional and trustworthy dentist.
Joseph removed all four wisdom teeth. I wanted laughing gas which he rebuffed by stating that I am not a child anymore. He gave an intravenous sedative instead. My roommate Mike picked me up and thought I was really funny with the sedatives wearing off. I can hardly remember the ride home but took a video of myself. I took pain killers for a day after which the pain was tolerable.
This is me shortly after waking up from having my wisdom teeth removed.
Transcript.
>> REID: [My speech is slurred and hard to understand].
I just got done with my umm, tooth removal. And umm, can hardly walk. Stumble around. I guess it's like I'm drunk or something which I haven't been. It was really nice, I just went to sleep, they did their stuff. And I have a weird taste in my mouth from when they put me to sleep through the injection. A little bit of blood there. My mouth is really dry. I would like a drink of water because these cotton balls and stuff. Can't feel my whole mouth it's like numb and my tongue is too. Ahh, err, jaw cramp. Err. Okay, that's it. I just can hardly st, stay awake. I feel fine right now except for really out of it. Umm, it didn't hurt at all, yet. Let's see what happens later. Get my prescriptions.
/End transcript.
I learned not to trust all doctors and dentists and to look online for ratings beforehand. They are normal people that have their own motives, some of them to help and others that are self-serving. It can take much effort to find reliable dentists, especially after your parents took care of everything before that. If you doubt something, trust your gut and go for a second opinion.
If you are reading the abridged version, you may skip to the next highlight.

Brittany, Lacey, and Kate visited for a week. One of my sisters was shocked after finding out a roommate is gay. My other two sisters were sure he was gay. She thought he was "just feminine." Chuck was very surprised to see them sleeping on the front lawn one morning in the middle of a cul-de-sac with houses surrounding us. My sisters were used to growing up in the countryside with no neighbors in sight.

We all drove to Ocean City to sleep on the beach at Assateague State Park. The park is known for wild horses and warns: "Horses Bite, Kick & Charge KEEP AT LEAST 10 FEET AWAY". We heeded the signs.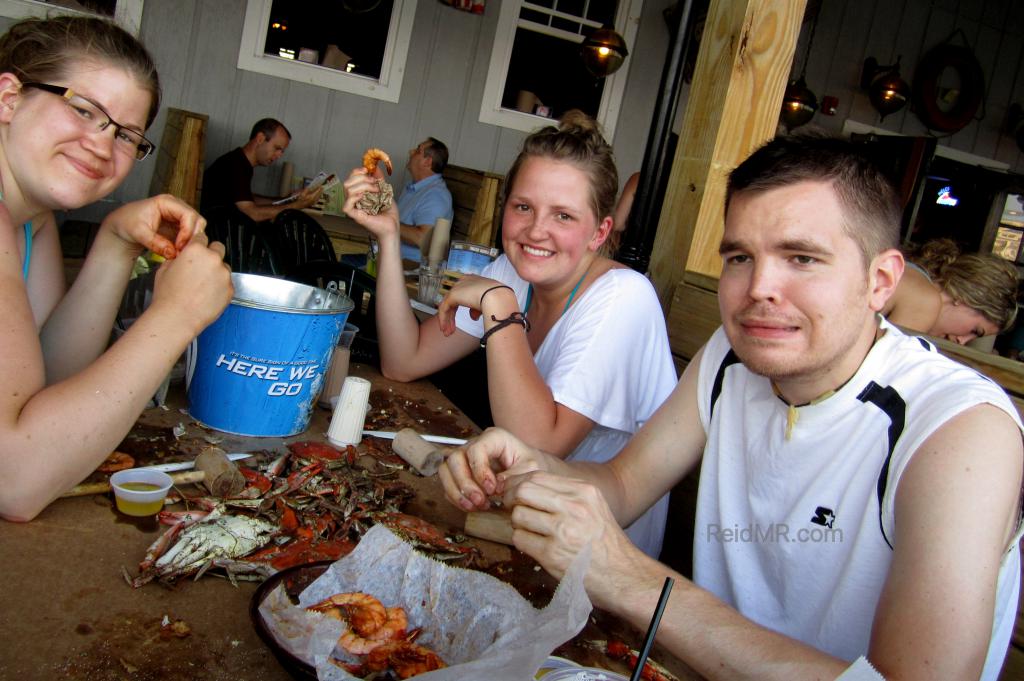 On the return to DC we stopped at an all you can eat crab feast at Hooper's Crab House. Basically, a basket of cooked crabs is dumped onto the table. You proceed to rip them apart for a tiny taste of meat. With the wasted animal, cracking and tearing shell, and parts of crab everywhere, it became clear why people become vegan. The whole process was barbaric. One sister would not even try the crab. After we finished I realized I forgot my phone on the already cleared table. Luckily, they found it in the rubbish. They could have a basket for rings, watches, and other valuables while eating.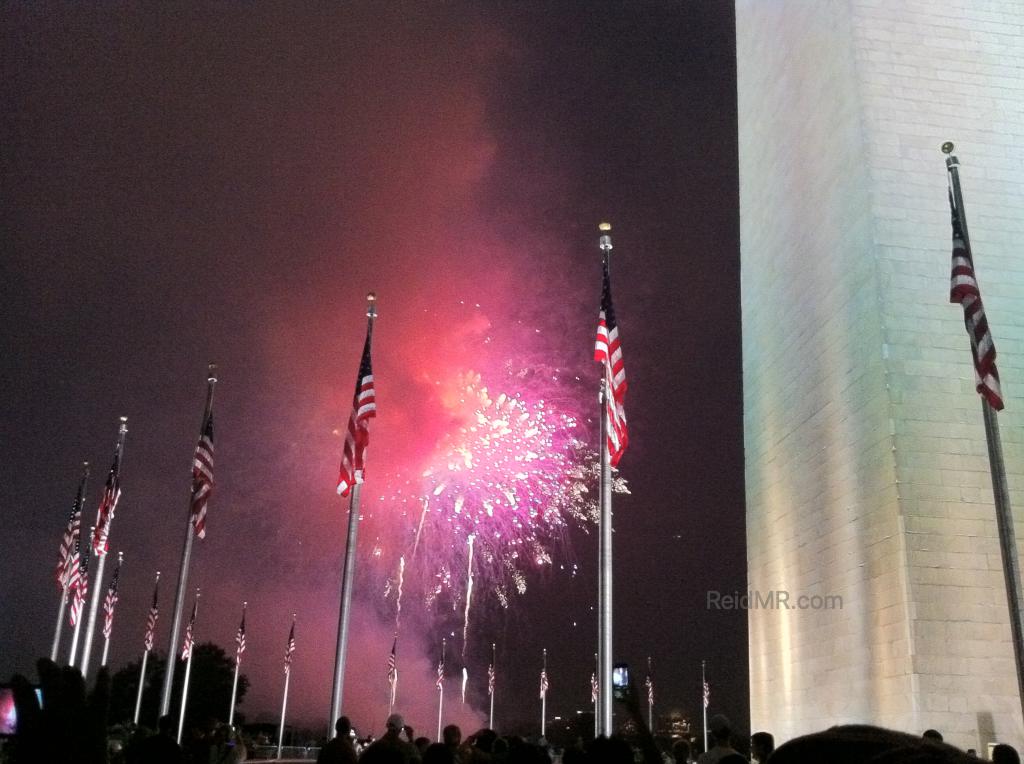 Fireworks over the Washington Monument became a must see. It was spectacular to watch them explode near the White House. The remnants of the explosions, pieces of paper, ash, and smoke, fell over everyone. Public transportation took hours to reach home.
When in DC I experienced my first self awareness of feeling depressed. I felt down, had no energy, was cranky, and wanted to be left alone. It lasted a few days to a week. Now I was aware of what it felt like. I understood what some of my uni friends went through. My mom wanted me to visit a psychologist after a rough patch in my parents marriage. The psychologist told me I am fine, to watch what I eat, exercise, and return if things change. Now I re-focused on exercise, eating healthy, sleeping at the same time, and my mood. A combination of factors contributed to the depression. One was the lack of progress at Apple. The store manager Jim abruptly and without warning rescinded his promise and support for the Apple Store Leader Program days before the application cut-off. I felt betrayed and let down because I talked to him for months confirming his support. He blatantly lied by then saying he never promised his support. Apple turned into a dead end job. I was working until I could find something promising. That is one problem with a relatively new retail company, they have a weak structure and policies regarding growth. Training programs and progress are very flexible and change from person to person. It was difficult if not impossible to know what was expected to progress. Guidance is very opaque. With over a hundred employees in one store you were a number that became lost. That was why I really liked working for Walgreens. They have been around for over a hundred years and know how to manage employees. Walgreens has clear programs and objectives for growth. A path was clearly laid out. Everyone was on the same page. They treated me fairly and made it feel as if I was valued through both actions and words.
Highlight: Visiting typical tourist places with my mom.
My mom visited. I reserved popular places months before she arrived knowing they fill quickly.
At the Arlington Cemetery was a slight drizzle and mist in the air during a funeral procession. They had a full and powerful Marine band and salute. In the cemetery I pondered the waste of life due to war and fighting while being grateful that they chose to dedicate their lives so I do not have to. I had mixed emotions, the horrors of needless death mixed with an appreciation for what they sacrificed. Inside the cemetery you are surrounded by hundreds of thousands of white grave markers. Each one represents at least one death. And that is one of many military cemeteries.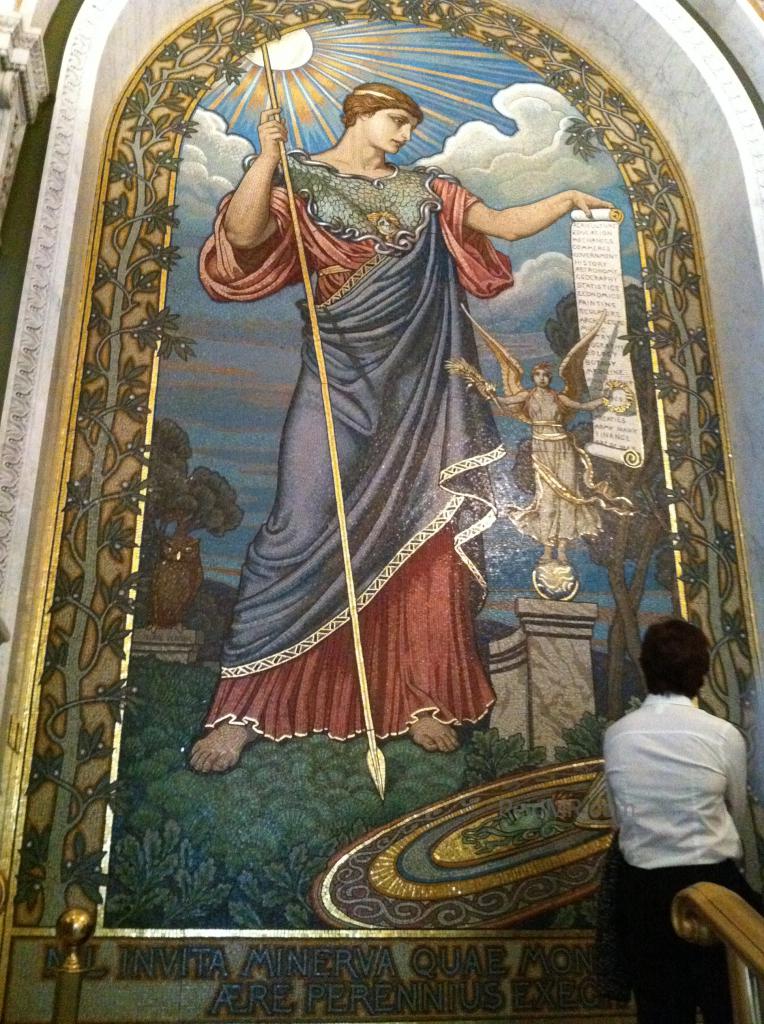 Lexa told me about the symbology at the Library of Congress. There is an art piece there, and as I relayed to my mom, many symbols are also used in the Hindu religion. Scales, swords, staffs, birds, and shields represent some god. It was fascinating that this symbology was used on the statute on top of the Capitol Building and scattered around DC. People have been trying to convince Americans that the States is a nation built solely on one religion. It is clear there is a plethora of cultural and religious influences in America. It is simply not a nation for or of one religion. It is open for everyone.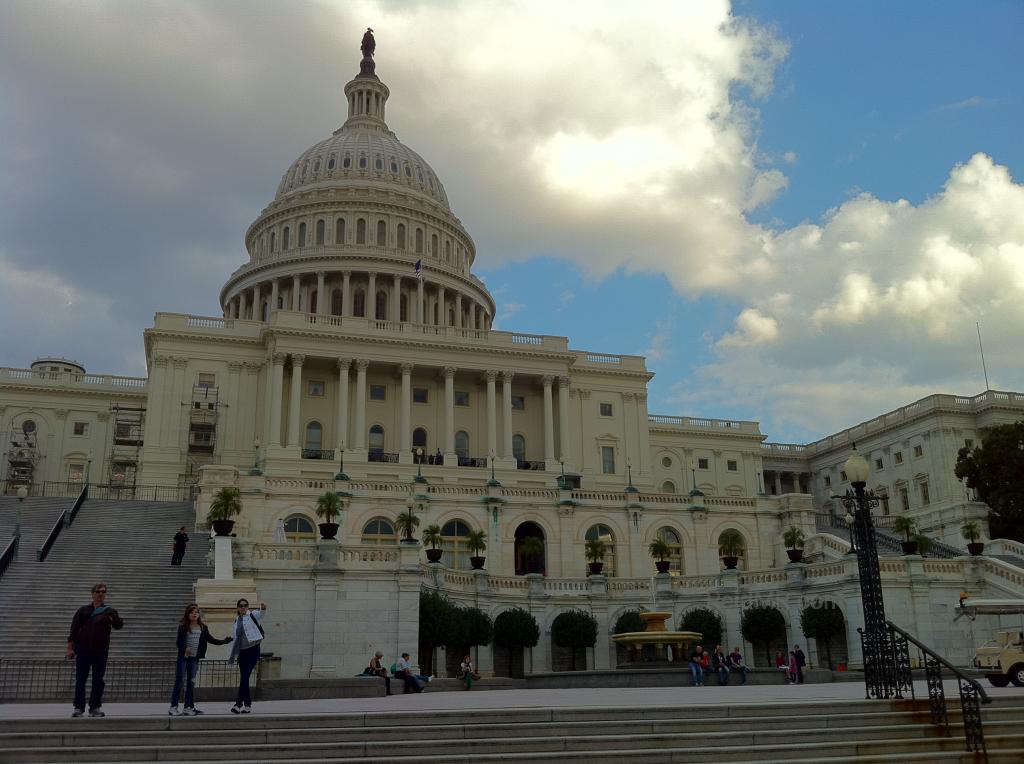 The Capitol Building has more symbols. The main dome has the Apotheosis of Washington. In this fresco George Washington is portrayed as becoming a god. I began to understand that the people running the country are like me. With time, people create a more favorable view of figures. This painting illustrated that. George Washington was another man who has been elevated to the ranks of gods through the passage of time and use of fables. History becomes as we want to remember it. We elevate our leaders to a similar position. We forget that they are humans, like us. For some reason we perceive them as somehow better, maybe even perfect. This is the same with religious characters. If they existed, they were simply ordinary people. With the passage of time, like Washington, we have apotheosized them. We no longer think of them as normal human beings, instead preferring to elevate them to something greater than they were. We substitute and create our own stories as we see fit, mythologizing them in the process.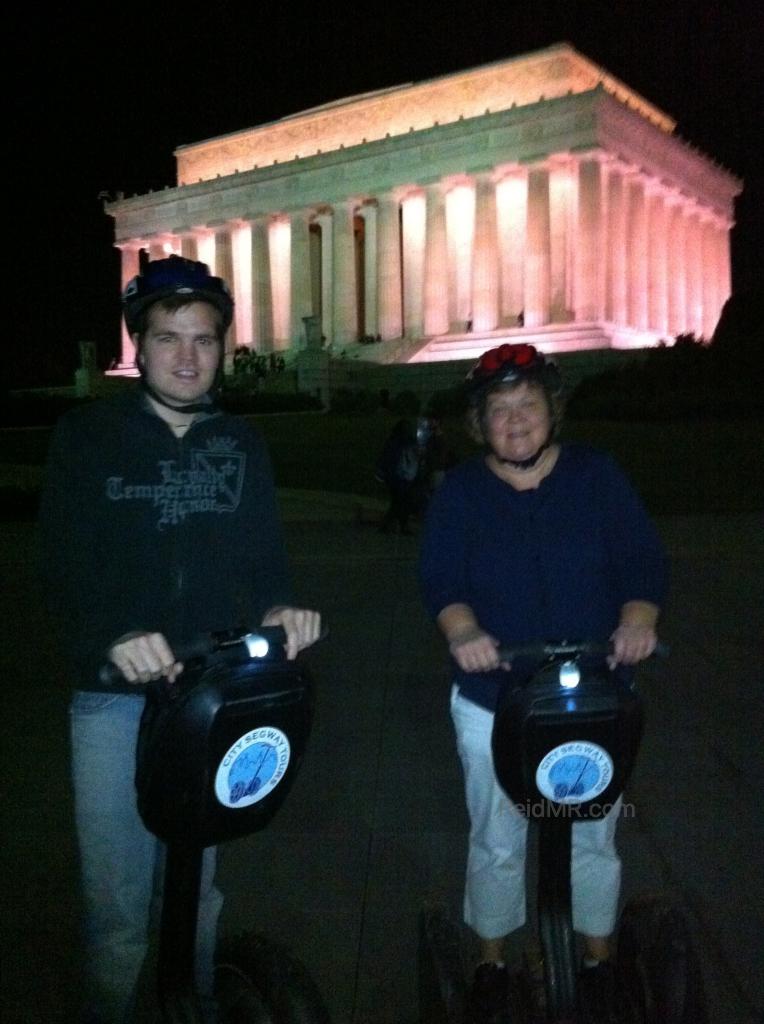 On the 14th Mom treated me to a Segway tour of the city. It was an enjoyable first Segway experience. We relished going past the White House, Lincoln Memorial, Vietnam Memorial, Washington Monument, and Capitol Building, amongst other places.
The Occupy Movement was in full swing. We saw them in their makeshift sleeping arrangements. While changes must be made, they need to formalize and clarify what they actually want done with specific demands. At the moment they are basically saying something is broken. They need to find a solution to make it better, not simply point out a problem.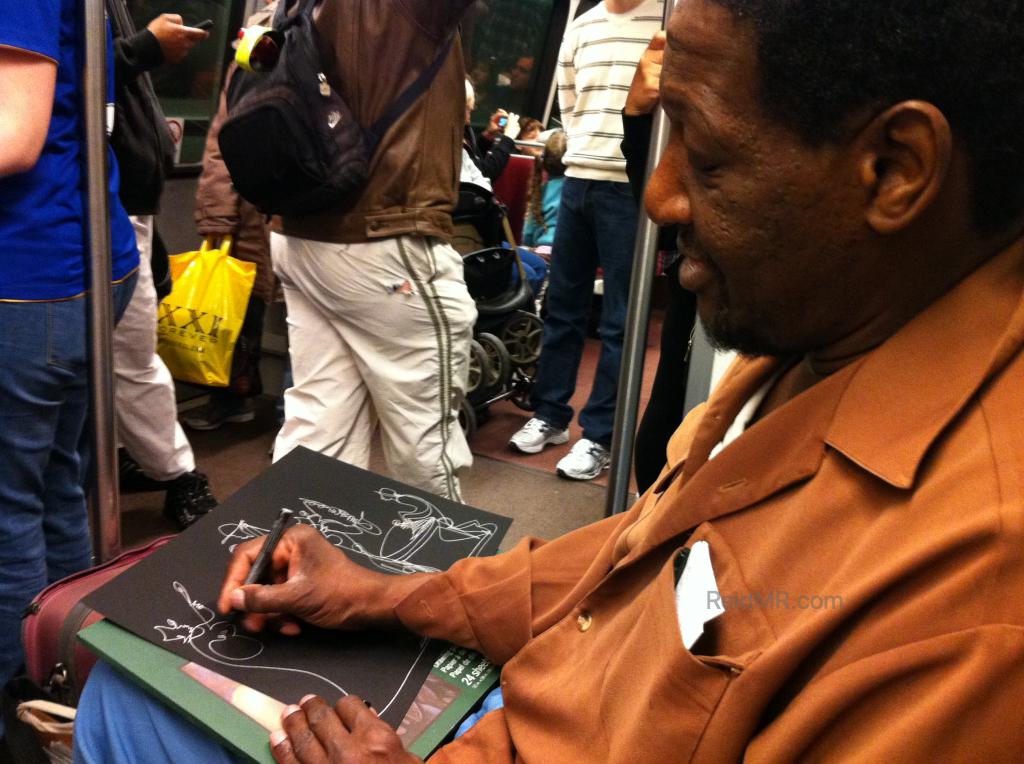 We met a homeless man, Sir Shadow, on the train to DC. Mom was fascinated by him. He showed us what he did and made a piece of art. His art is called One Line Art. After he starts his piece he never lifts his writing utility from the paper. He sings a story about what he is doing. Each line and stroke has meaning. He explained one painting and how the lines represent the rise and fall of the character. The character struggles and eventually prevails.
The Holocaust Museum was a powerful, solemn, and moving experience. The exhibits portray the rise and fall of the events. It was fascinating to see how Hitler used clever marketing and social tricks to manipulate a population to support his hideous plans. The tactics he used then are the same businesses, marketers, politicians, preachers, leaders, and society have been using for millennia and still use today. It illustrates how people can use the same knowledge for completely different goals. To build or destroy a nation. To divide or unite a population. One of the exhibits displayed leather shoes removed from the people before they were killed. The stench permeated the air. I imagined the smells of burning flesh survivors describe.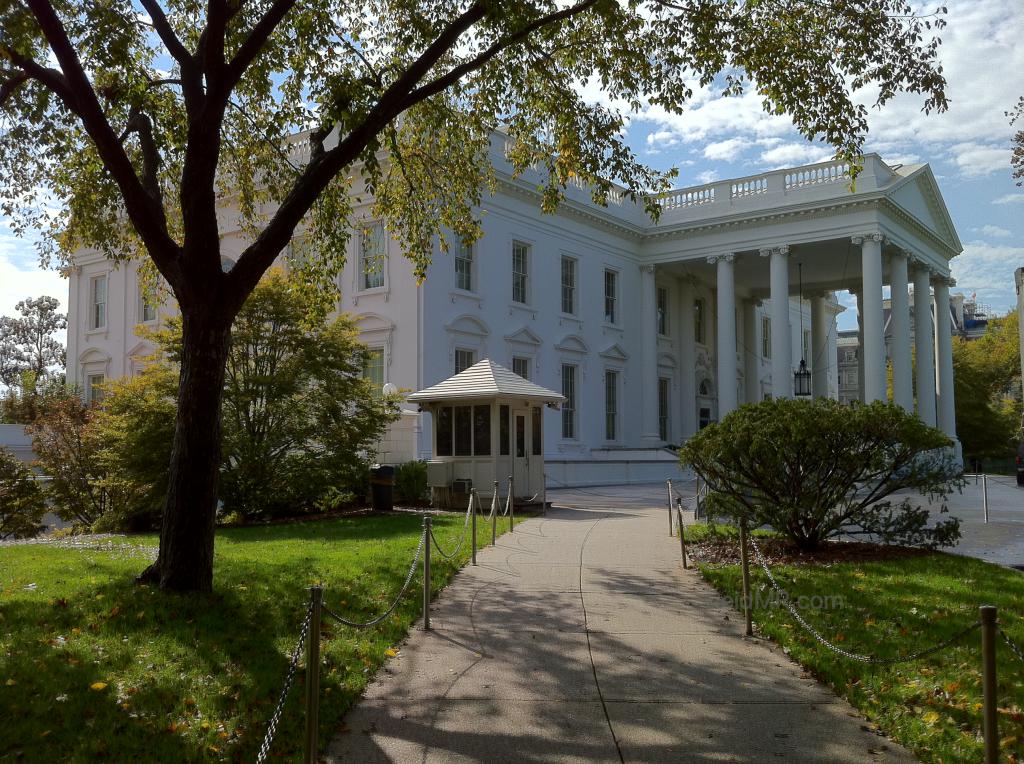 The White House was surprisingly much more sparse, simple, and plain than I imagined. The Royal Palace in Kathmandu was more lavish. Security at the White House was very tight. Something on their records did not match my ID exactly so we had to wait for re-screening. We made it in just before the cutoff. It was interesting to see where the President of the United States lives. We could see where they had presidential events. Everything was much smaller than it appears on TV. The location the President speaks from looks expansive on TV. Here we could see it was merely a narrow and short hallway.
Mom was excited to walk along part of the Appalachian Trail in the Blue Ridge Mountains. Mom was a trooper. We saw much of Washington DC. She has a way of pulling through while remaining positive and holding complaints even when exhausted.
If you are reading the abridged version, you may skip to the next highlight.
Kirk and I visited the Great Falls of Potomac. I first drove to the wrong area so he was not happy after walking and having to turn back. After coaxing him into dragging out again, he really liked it. There is a wonderful park that overlooks the falls. It would be a great place for a picnic.
I visited the Pentagon before leaving, the last thing I really wanted to see. It is one of the largest office buildings in the world. They showed us the 9/11 impact location. It was interesting to learn that some of the bomb resistant windows were reused as they remained intact after ejecting from the frames.
At a health checkup the doctor was giving a testicular exam. I blurted out, "It has been a while since a man has done this to me!" He did not find the humor in it and finished that rather quickly. I laughed the whole drive home.
At home we were free and comfortable enough with each other for me to occasionally stroll out of the shower without a towel. One night I asked a roommate something while nude as he was kneeling by his bedside praying. The moment was too good to pass so I blurted out, "It looks like God just answered your prayers!"
My car began to leak oil and would not start all the time. I parked at the top of inclines in case it needed to be push started. That was how I started it many times. I was happy because in South Korea I would no longer need a car.
Highlight: Making a strong enough connection to cry with someone for the first time when parting.
By the time I left my connection with Chuck felt very strong. We both started crying. I couldn't speak because I was too choked up. To the best of my memory that was the first time that has happened. I continued to cry driving down the road.
Happy Travels


My previous trip was to Hawaii.
After staying here, I went to South Korea.